Local
CSPAN footage shows one of the men spent around 10 minutes in the Senate Chamber.
Officers with FBI Boston's Joint Terrorism Task Force arrested two local men on Wednesday on charges stemming from the U.S. Capitol riot in January, bringing the total number of local arrests to 10.
Noah S. Bacon, 28, of Somerville, and Chase Kevin Allen, of Seekonk, were arrested on warrants issued by the U.S. District Court in Washington, D.C. According to an FBI statement, both were taken into custody without incident.
Hundreds have been arrested in connection with the riots, which stopped the counting of electoral votes and left five people dead.
Tips led to the arrests of Bacon and Allen, who participated in the riots in different capacities, according to charging documents shared by the FBI Boston office.
Security footage showed Bacon present during attempts to overcome the line of officers, though he doesn't appear to push anyone. Charging documents describe him pushing through the rioters once law enforcement was overwhelmed, and heading up to the third floor. CSPAN footage shows Bacon inside the Senate Chamber for about 10 minutes, wearing an "I <3 TRUMP" shirt and a Space Force hat. According to the FBI, phone records show Bacon's phone pinged several nearby towers, and the tipster confirmed Bacon's identity from the footage.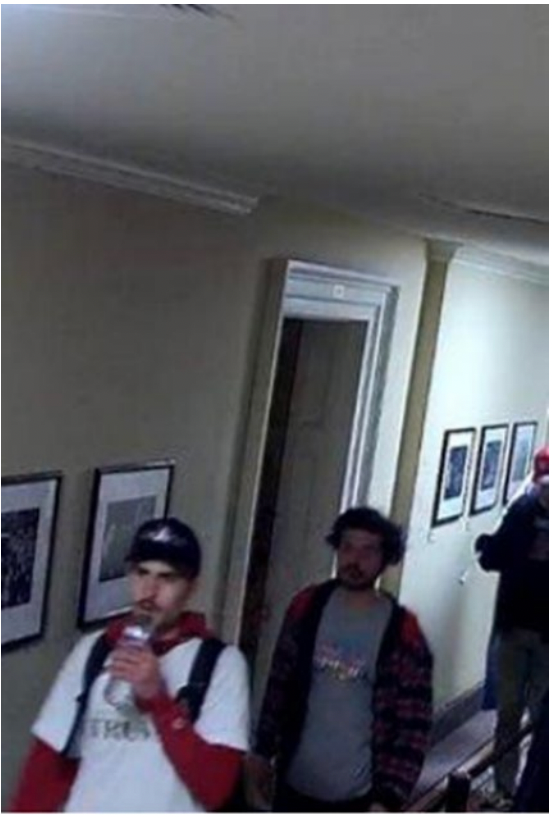 On Jan. 5, Bacon posted a photo of the Washington Monument on Instagram with the caption: "I am in DC for Trump's special Jan 6th event. Extremely excited and hopeful for you to see why I am so excited. Clarity might not be arriving today or tomorrow, but I promise I do believe things are going beautifully (please turn off your tv) and we are on the precipice of something beautiful."
Bacon was arrested on six charges, the FBI shared, including knowingly entering a restricted building without lawful authority, remaining in the gallery of either house of Congress, disorderly conduct in the Capitol Building, violent entry and disorderly conduct on Capitol grounds, and obstruction of justice.
Allen, who was charged with destruction to buildings or property in "special maritime or territorial jurisdiction" and acts of physical violence, denied his documented participation in certain acts. He told the FBI he was there as a documentarian, did not participate in smashing media equipment, and even tried to deescalate the situation.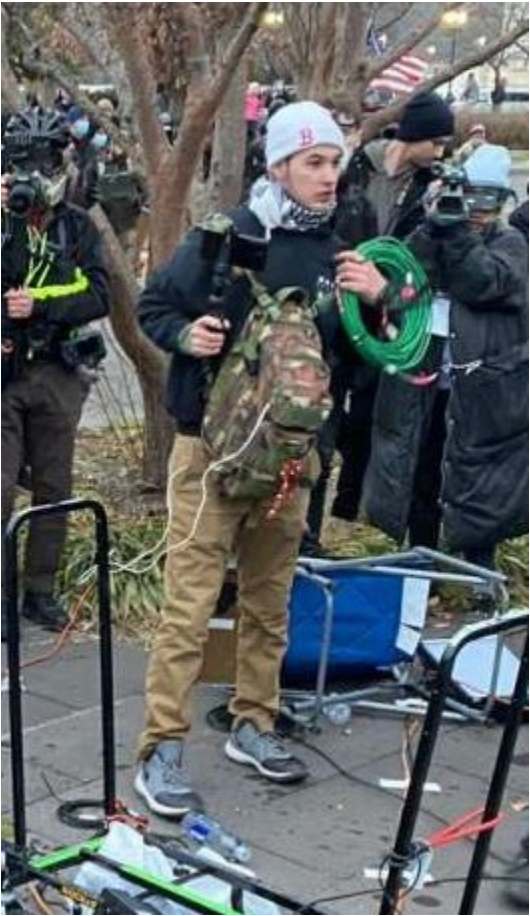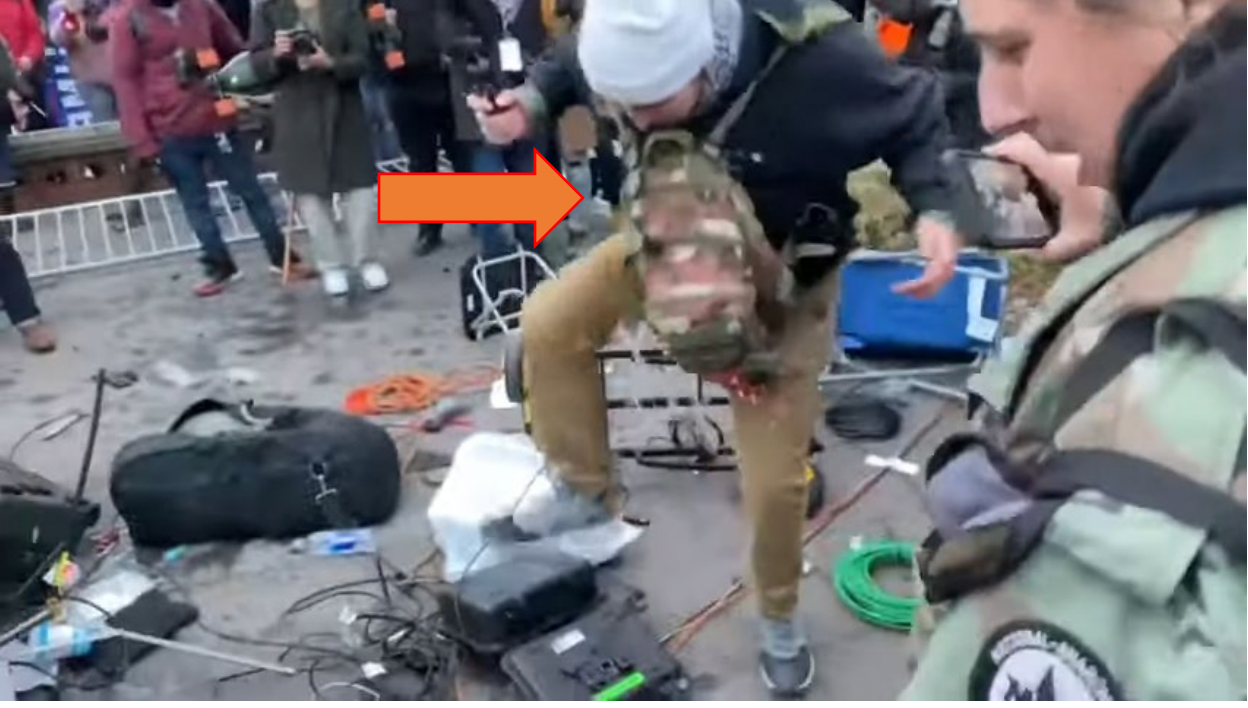 "Allen stated that he sometimes does things while filming among groups like those at the U.S. Capitol to fit in and cause those around him to believe that he is one of them and not an opposing party," the affidavit reads. "Allen stated that he will sometimes yell the same slogans or rhetoric as the crowd around him to give the appearance of being one of them."
All cases are being prosecuted by the U.S. Attorney's Office in D.C., and the FBI continues to seek public assistance in identifying individuals who unlawfully entered the Capitol building and committed other alleged crimes on Jan. 6, 2021.
Read the charging documents in full
Noah Bacon Arrest | Criminal Complaint & Statement of Facts by Julia Taliesin on Scribd
Chase Allen Arrest | Criminal Complaint & Affidavit by Julia Taliesin on Scribd
Newsletter Signup
Stay up to date on all the latest news from Boston.com