During an interview with Fox News host Chris Wallace, Center for Disease Control Director Rochelle Walensky said the agency has plans to "educate and counsel" defiant unvaccinated Americans.
Speaking to Fox News host Chris Wallace on Sunday, Center for Disease Control (CDC) Director Rochelle Walensky said her agency is planning to "educate and counsel" Americans who do not want to get the COVID-19 vaccine, which doesn't prevent individuals from contracting or spreading coronavirus.
During the interview, Walensky also noted that despite reports last week, booster shots will not be changing individuals' vaccination status. "I want to be very clear about that," she said. "We do not have a plan to change that definition right now."
However, the CDC in fact has changed the definition of coronavirus-related terms in the past. National File reported in early September that the agency altered the definition of vaccine as more and more individuals continued to be infected with COVID-19 despite being vaccinated.
When asked about Joe Biden's claims that police officers and first responders should be fired from their jobs for refusing the vaccine, mocking the idea of Americans touting their "freedom" to refuse an injection that does not prevent them from getting or spreading the virus, Walensky said "The most disruptive thing you can do to a workforce is to have a Covid outbreak in that workforce. That will most definitely not only send people home but it will send people to the hospital and some may pass."
"What we know from the police workforce is there have been more deaths from the coronavirus over the last year and a half than all other causes of death for that workforce combined. So we believe it is very important to get these people vaccinated," Walensky argued. "There is a plan, should these people not want to be vaccinated, toward education and counseling to get people the information they need so that they are feeling comfortable in getting vaccinated."
As National File previously reported, CDC data suggests that the "fourth wave" of the coronavirus pandemic in the United States appears to be more than twice as deadly as the so-called "second wave," which occurred prior to hundreds of millions of Americans receiving COVID-19 vaccinations.
From September 1 to September 10 of 2020, reported US COVID-19 daily deaths never exceeded 960, according to the CDC data. From September 1 to September 10 of 2021, the daily death rates were as high as 1,860.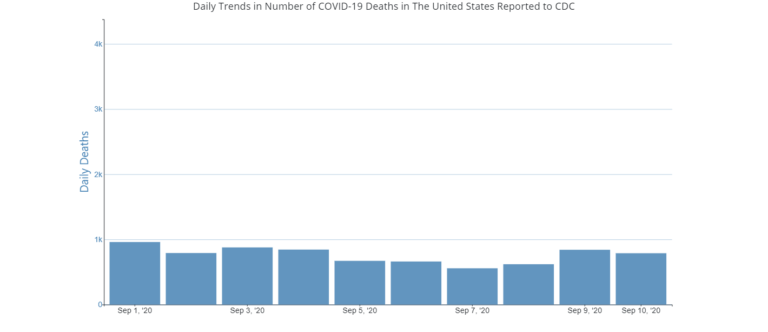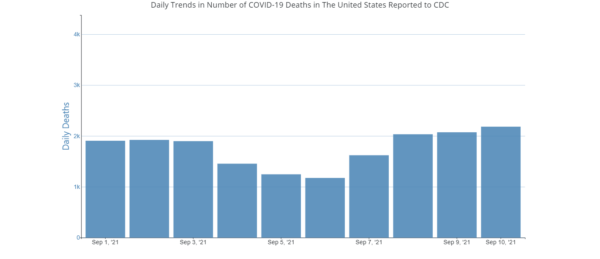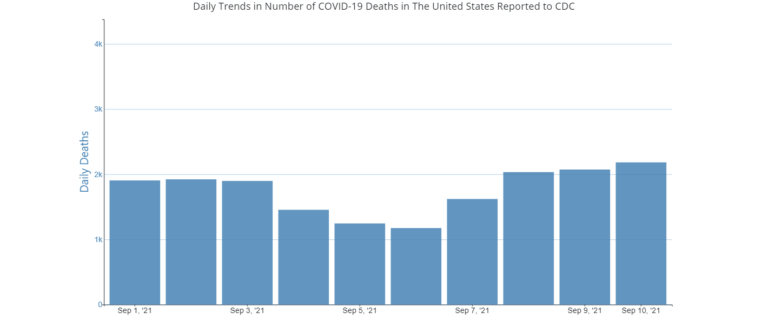 The trend appears to continue similarly to this day heading into November. From October 1 to October 22 of 2020, reported COVID-19 daily deaths never exceeded 1,046. From October 1 to October 22 of 2021, reported COVID-19 daily death rates are as high as 1,977.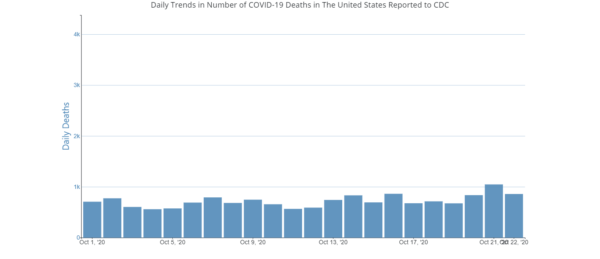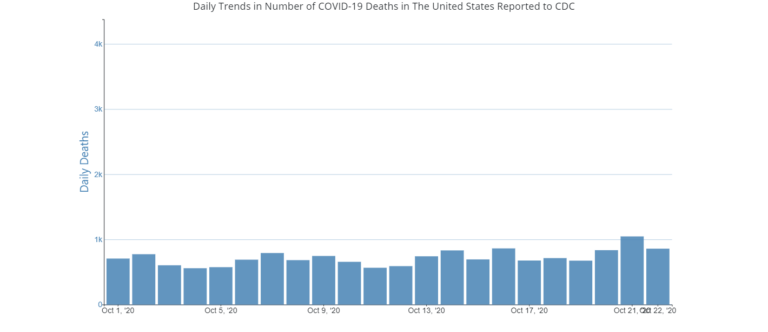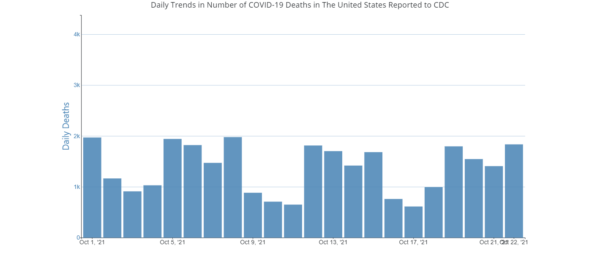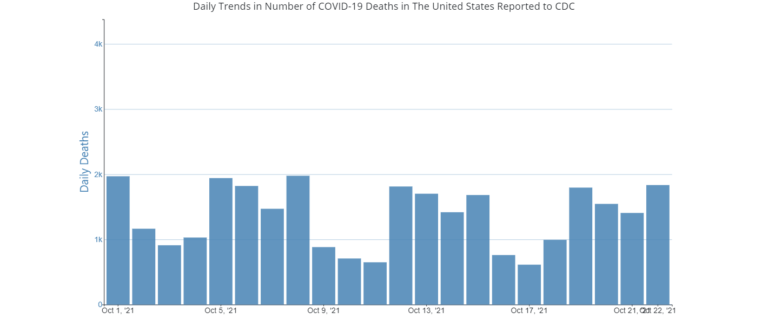 This comes as United Kingdom Prime Minister Boris Johnson admitted that the COVID-19 vaccines do not prevent individuals from spreading or contracting COVID-19 in an apparent effort to push the idea of "booster shots" through a series of statements that run contradictory to the rhetoric currently being touted by President Joe Biden, who during a CNN Town Hall with Anderson Cooper suggested that unvaccinated people somehow pose a risk to everyone – despite evidence suggesting that vaccinated individuals are "super spreaders" of coronavirus.
Biden says it concerns him that people make vaccine mandates a political issue:

"Freedom!," POTUS said mockingly. "I have the freedom to kill you with my COVID. No, I mean, come on! Freedom?!" pic.twitter.com/HFD7D8bL5q

— Breaking911 (@Breaking911) October 22, 2021
The CDC data depicted in the graphs above could potentially be explained by yet another study conducted in Israel, which found that "fully vaccinated" individuals are a staggering 27 times more likely to contract coronavirus and 8 times more likely to require hospitalization compared to those with natural immunity.
The study, Comparing SARS-CoV-2 natural immunity to vaccine-induced immunity: reinfections versus breakthrough infections, examined medical records of tens of thousands of people between the dates of June 1 and August 14 and is currently the largest real-world observational study to date on coronavirus immunity with respects to both vaccinated and unvaccinated people.

The study found that "fully vaccinated" people are 27 times more likely to be infected and develop COVID-19 symptoms than unvaccinated people with natural immunity. The study also found that "fully vaccinated" people are 8 times more likely to be hospitalized from a "breakthrough" infection.