Restaurants
Baker Uri Scheft wants his customers to have baked goods straight from the oven.
"As a baker, I always like to take the croissant that just came out of the oven," Uri Scheft, co-owner of the recently opened Bakey, told Boston.com. "I don't want to take the one that's been sitting in the case for five hours."
At Scheft's new bakery, he's hoping all of his customers get to have the freshest pastry in the case. Bakey, which debuted at 151 Tremont St. near Downtown Crossing earlier this week, doesn't just offer items baked that morning: The ovens are constantly on, churning out fresh batches of babka, cinnamon buns, and loaves of bread. Pastries that are deemed "not fresh enough" are pulled from the case and donated to Women's Lunch Place, a nearby daytime shelter for women.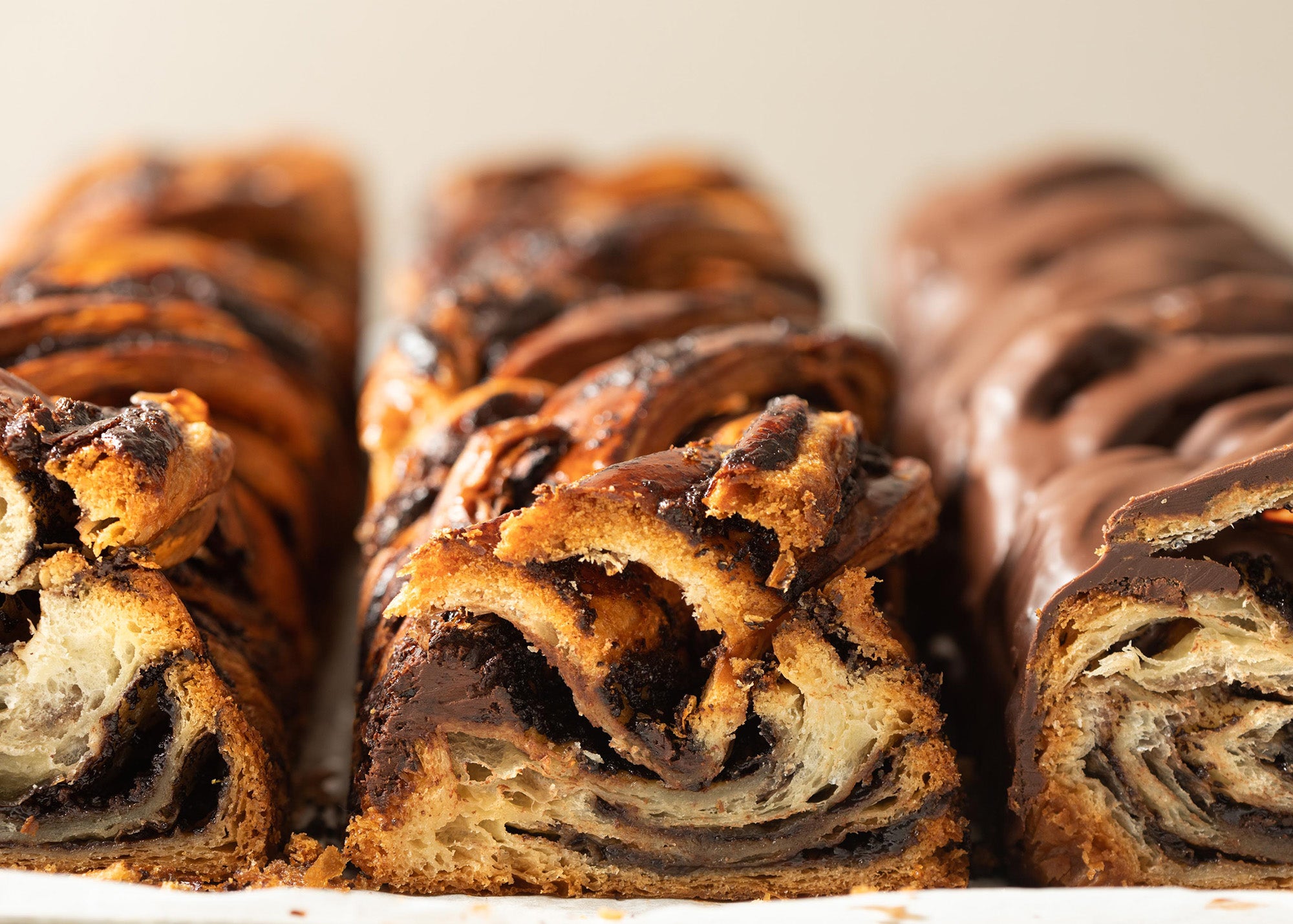 Scheft, a Danish-Israeli baker who founded the Israeli chain Lehamim Bakery and authored the seminal cookbook Breaking Breads, said he fell in love with Boston during his East Coast travels, and was drawn to the city's penchant for innovation, its energetic student population, and the robust coffee scene.
"I've been a huge coffee lover from the early stages of my life, but whenever I saw good coffee, I wasn't so happy with what they served with the coffee," Scheft said. "Before I got to Boston, this is something I wanted to change. I wanted to serve good coffee and to pair it with very fresh baked goods."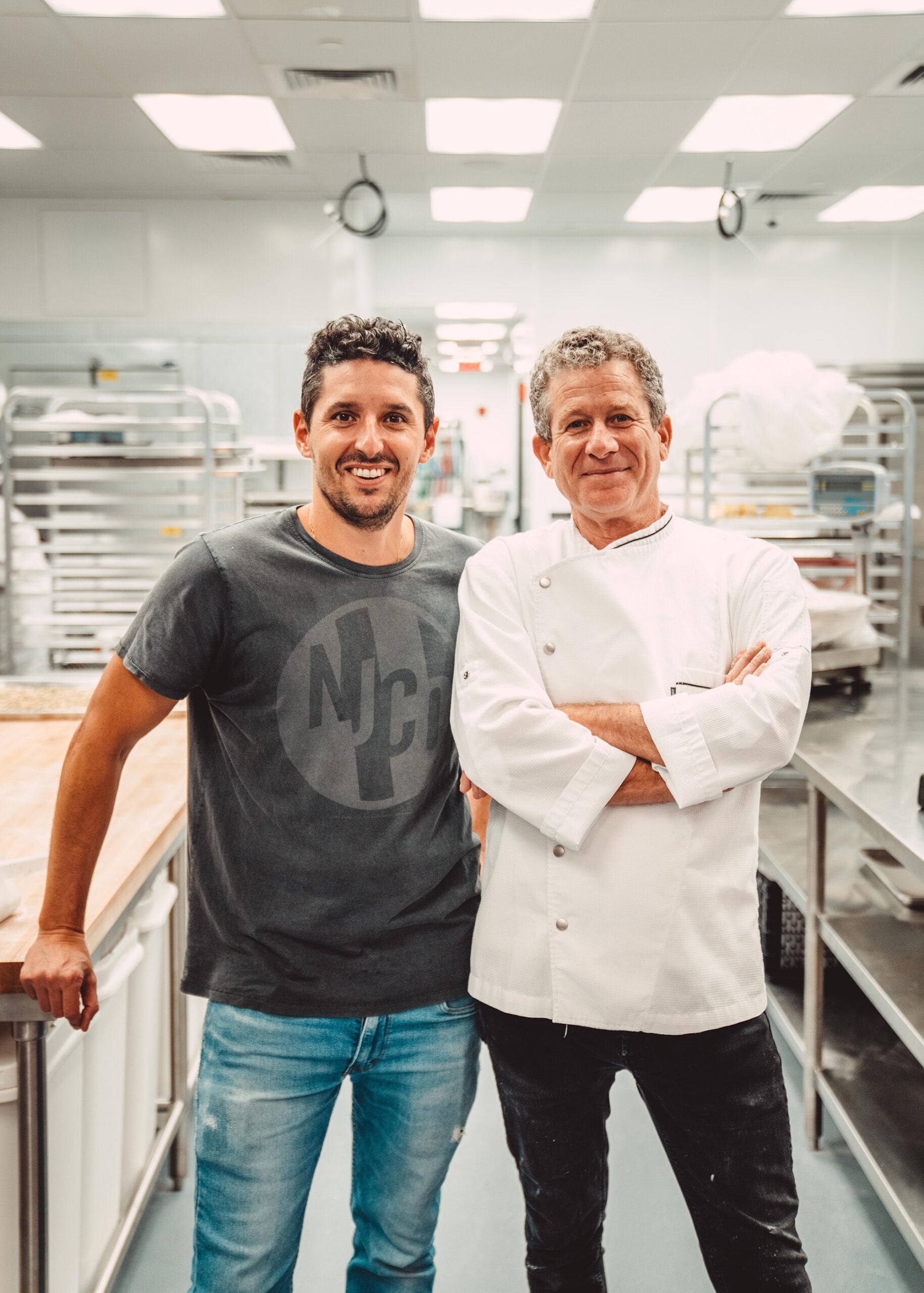 Along with his business partner, Bakey co-founder Or Ohana, Scheft put together a coffee program featuring Seattle roaster Caffè Umbria, with cold brew, espresso, and drip beverages available. And the pastry menu? Scheft said he included some of the best-sellers from his Israeli cafes, like the fan-favorite chocolate babka, which is made in 12 to 14 fresh batches each day. There are almond babkas, vanilla babkas, sweet and savory buns, burekas, cookies, cakes, and loaves of challah, sourdough, and rye.
"It's not that huge of a menu, so I can better control the baking time," Scheft said, noting that he's still taking time to figure out what local residents want. "And there's a lot of time to learn things, like what do people [in Boston] actually like to eat in the morning? Different places in the world have different habits."
To pair with the bread, Bakey also serves salads and spreads — think white fish salad, hummus, smoked fish, and cold cuts.
Bakey's open-concept space allows guests to get a glimpse into how the baked goods are made before snagging one of the cafe's 30 seats. For now, the bakery is open Tuesdays through Fridays from 7 a.m. to 2 p.m., and Saturdays and Sundays from 8 a.m. to 2 p.m., with expanded hours to follow. No matter what time customers show up, they're bound to have a pastry that's come straight out of the oven.
Bakey; 151 Tremont St., Boston; Tuesdays–Fridays from 7 a.m. to 2 p.m., Saturdays and Sundays from 8 a.m. to 2 p.m.; bakeybabka.com
Stay up-to-date on food news
Sign up for The Dish and get the latest food and restaurant news in your inbox.