With the tiny Pacific island state of Tonga going into lockdown due to its first reported case of COVID-19, there are now only four nations remaining in the world that have never reported a single instance of the disease within their borders.
Tonga lies in the South Pacific, some 2000 miles east of Brisbane, Australia.
More than 20 months since the novel coronavirus that rapidly spread across the globe was declared a pandemic by the World Health Organization, the pathogen has infected more than 246 million people and killed around 5 million. The illness continues to wreak havoc upon livelihoods and economies worldwide, even with the emergence of multiple vaccines, many of which continue to be distributed only in the world's richest countries.
But, out of 193 nations recognized by the United Nations, a select few claim officially to have had zero COVID-19 cases since the disease became a household name. Tonga was one of them until Friday, when a visitor from New Zealand tested positive for the illness.
Now, the list has shrunken to include only Tonga's fellow Pacific island states of Nauru and Tuvalu, and the secretive mainland Asia autocracies of North Korea and Turkmenistan.
Nauru
Nauru is one of the world's smallest nations by size and population, with just over 10,000 people living across an island of around eight square miles located northeast of Australia. The nation's 12-star flag represents the 12 traditional tribes of Nauru.
The country appeared to have a close call with COVID-19 last week when respiratory symptoms among the crew of a ship were treated as a suspected case, but the Nauru Health Ministry said the individual ultimately tested negative. Still, outside travel is heavily restricted in order to limit contact with countries that are working to actively combat infection rates at home.
But unlike some nations scrambling to compensate for lack of tourism, Nauru is somewhat used to relative isolation as the world's least visited country.
North Korea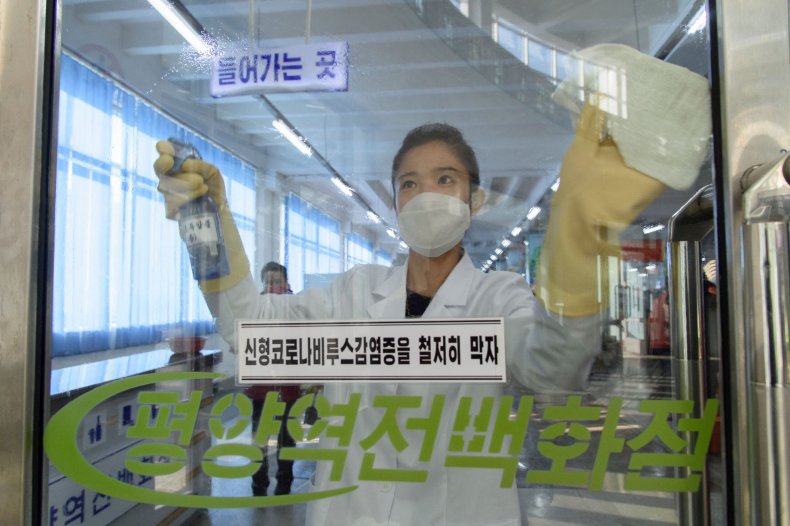 While far larger than Nauru, with a population of over 25 million people, and much closer to the initial focal point of a disease first observed in China's central Hubei province, North Korea also continues to report no COVID-19 cases.
The nation hosts natural beauty and has been subject to pushes for tourism in recent years, but North Korea is even more widely known abroad for its nuclear weapons and geopolitical tensions that have contributed to it being widely cut off from much of the international community.
On the orders of Supreme Leader Kim Jong Un, North Korea was the first country in the world to seal its borders in response to reports of a new coronavirus spreading across China. Kim then mobilized a strict nationwide response of lockdowns, quarantines and health awareness measures that remain in place to this day.
But the ruler has also occasionally criticized authorities for not getting tough enough in the face of the epidemiological threat.
Reports have also emerged from media in rival South Korea that North Korea's zero-case record was inaccurate, but Pyongyang has publicly refused outside offers of assistance. The country's close control over the flow of information makes such rumors difficult to verify, but the return of large crowds, albeit masked, for military parades and other occasions appeared to signal that the situation was at least somewhat under control.
Turkmenistan
Turkmenistan also maintains a tight grip on information, making it difficult to either verify or dismiss unofficial reports of infections within the Central Asian state that continue to emerge in outside media. As in North Korea, Turkmenistan's government, led by the eccentric President Gurbanguly Berdymukhamedov, has credited its early and strong preventive measures for keeping the disease out of the country.
The nation has, however, set out to cooperate with international bodies such as the United Nations Development Program and the World Bank to hone its response to the COVID-19 pandemic. And, while travel to Turkmenistan was already heavily regulated before the onset of the global coronavirus crisis, the borders today remain officially closed for tourists.
But the Awaza National Tourist Zone, located more than 300 miles from the all-marble monument-filled capital of Ashgabat, did host regional heads of state and other international officials for the Consultative Meeting of the Heads of States of Central Asia summit in August. A month later, the country held a large military to parade mark 30 years of independence.
Tuvalu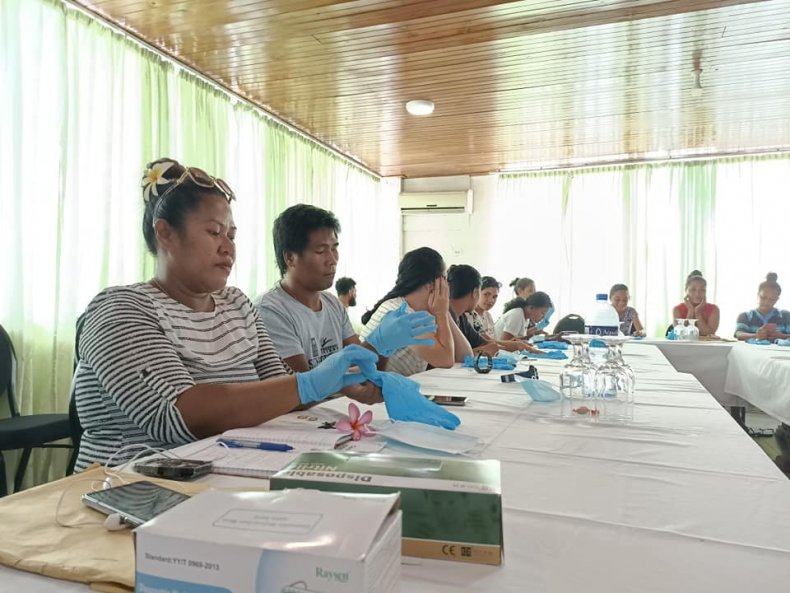 Tuvalu ranks just one notch above Nauru in terms of size and population, and this remote state located about halfway between Australia and Hawaii also rarely sees visitors from the rest of the world, helping to shield the country from a disease now found in nearly every corner of the planet.
But COVID-19 restrictions did not keep Tuvalu Prime Minister Kausea Natano from traveling to the United Kingdom for the ongoing U.N. Climate Change Conference, also known as COP26, in Glasgow. Only two other fellow Pacific island leaders from Fiji and Palau were set to attend the event.
While risking exposure to the disease remained a major concern, many in the region have expressed even more dire fears about the effects of climate change that may threaten the very existence of the tiny island countries lying in the middle of a rising ocean. Tuvalu is made up of six atolls and three reef islands represented by the country's nine-star flag, and all face serious threats if current climate trends continue.