Romance lies at the heart of many classic movies, which are often best enjoyed while curled up on the couch—alone or with a loved one.
Netflix even devotes an entire sub-genre to romance movies, easily found via code 31272.
Below, Newsweek presents an essential selection you can enjoy watching right now on Netflix.
Legally Blonde
12 ‧ 2001 ‧ Comedy/Romance ‧ 1h 37m
This classic courtroom romantic comedy sees Elle (Reese Witherspoon) search for love at the prestigious Harvard Law School.
Movie aggregator Rotten Tomatoes' critic consensus states: "Though the material is predictable and formulaic, Reese Witherspoon's funny, nuanced performance makes this movie better than it would have been otherwise."
Moonlight
15 ‧2016 ‧ Drama/Indie film ‧ 1h 51m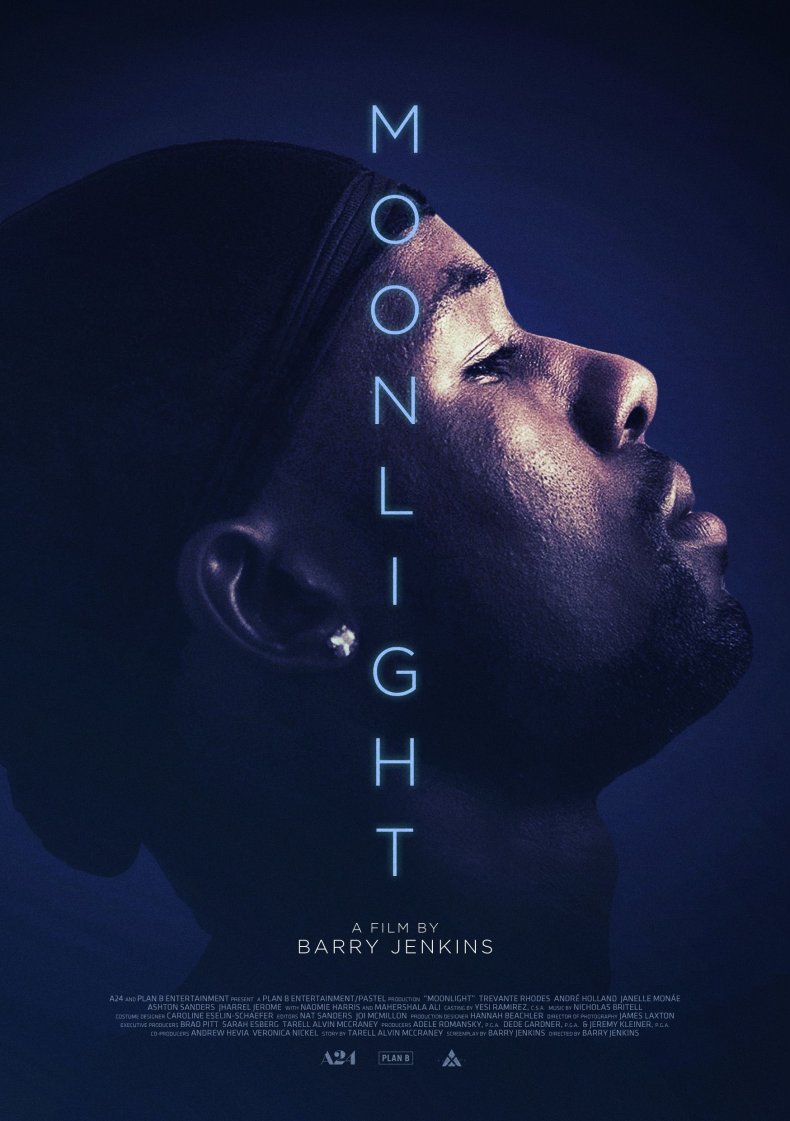 This U.S coming-of-age romantic drama won the 2017 Academy Award for Best Picture for its depiction of gay adolescence in the U.S.
Rotten Tomatoes' critic consensus states: "Moonlight uses one man's story to offer a remarkable and brilliantly crafted look at lives too rarely seen in cinema."
About Time
12A ‧ 2013 ‧ Romance/Fantasy ‧ 2h 4m
Tim (Domhnall Gleeson) harnesses his family's hereditary power to travel through time and pursue his romantic interest Mary (Rachel McAdams).
Rotten Tomatoes' critic consensus states: "Beautifully filmed and unabashedly sincere, About Time finds director Richard Curtis at his most sentimental."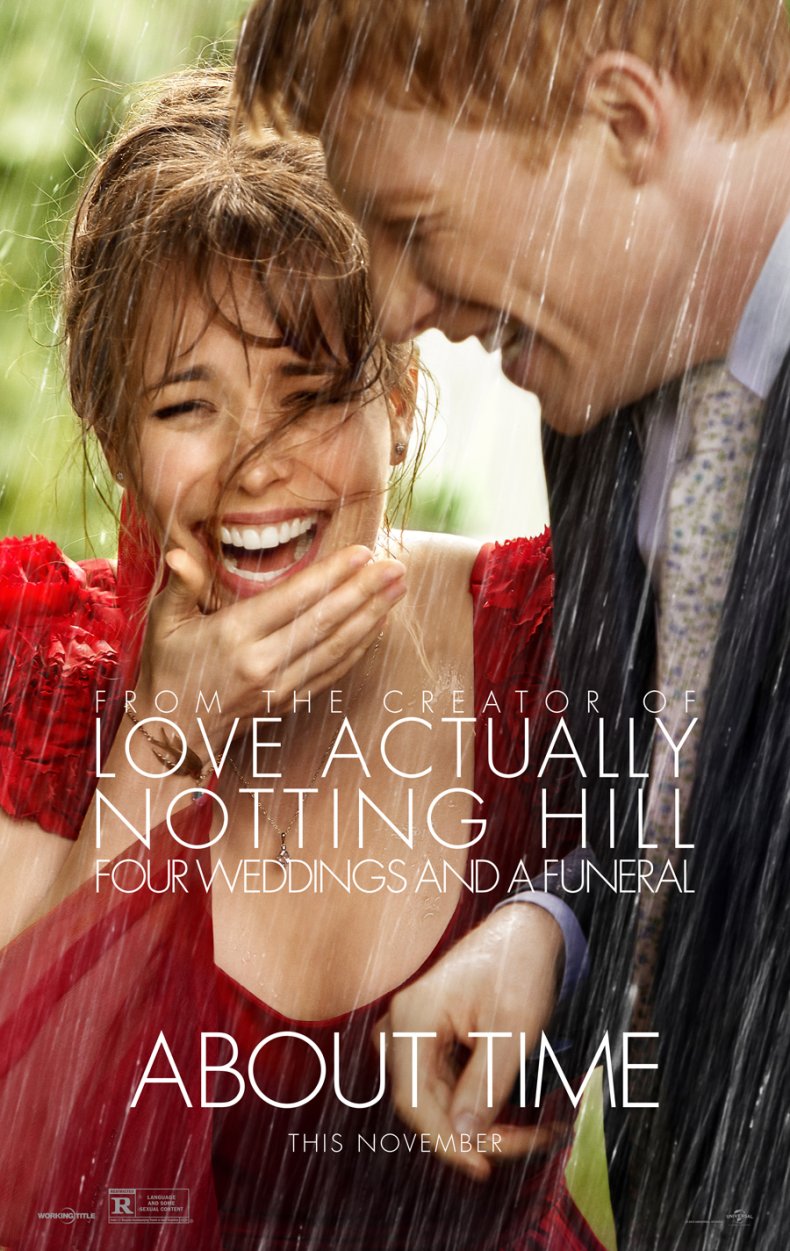 Scott Pilgrim vs. The World
12A ‧ 2010 ‧ Action/Romance ‧ 1h 52m
Rock musician Scott Pilgrim (Michael Cera) falls for girl Ramona, (Mary Elizabeth Winstead) but must battle all her evil exes to win her heart.
Rotten Tomatoes' critic consensus states: "Its script may not be as dazzling as its eye-popping visuals, but Scott Pilgrim vs. the World is fast, funny, and inventive."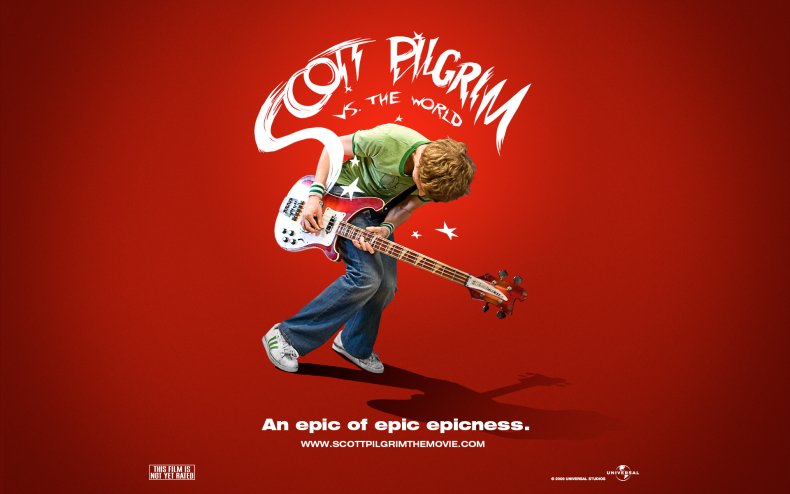 Stardust
PG ‧ 2007 ‧ Fantasy/Adventure ‧ 2h 8m
Hollywood's finest feature in this romantic movie where a lovestruck man attempts to retrieve a fallen star by entering a magical world.
Rotten Tomatoes' critic consensus states: "A faithful interpretation that captures the spirit of whimsy, action, and off-kilter humor of Neil Gaiman, Stardust juggles multiple genres and tones to create a fantastical experience."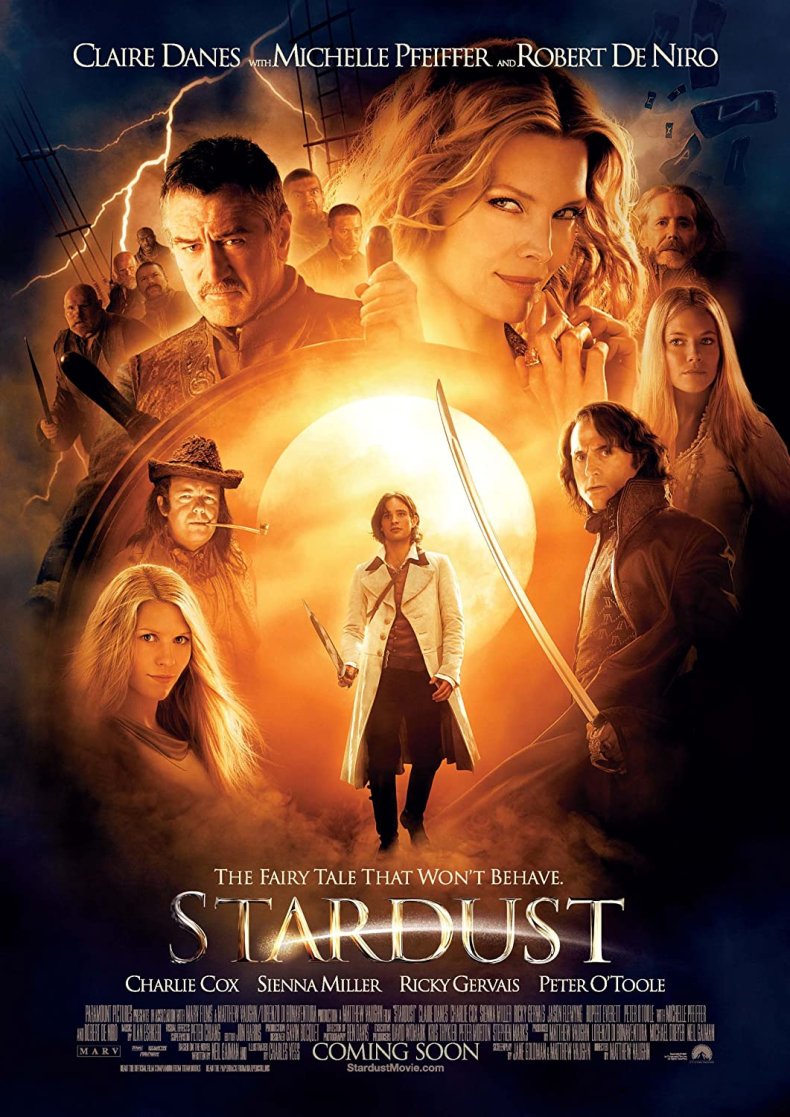 Marriage Story
15 ‧ 2019 ‧ Romance/Drama ‧ 2h 17
Adam Driver and Scarlett Johansson star in this innovative and tender romance told in reverse.
Rotten Tomatoes' critic consensus reads: "Observing a splintering union with compassion and expansive grace, the powerfully acted Marriage Story ranks among writer-director Noah Baumbach's best works."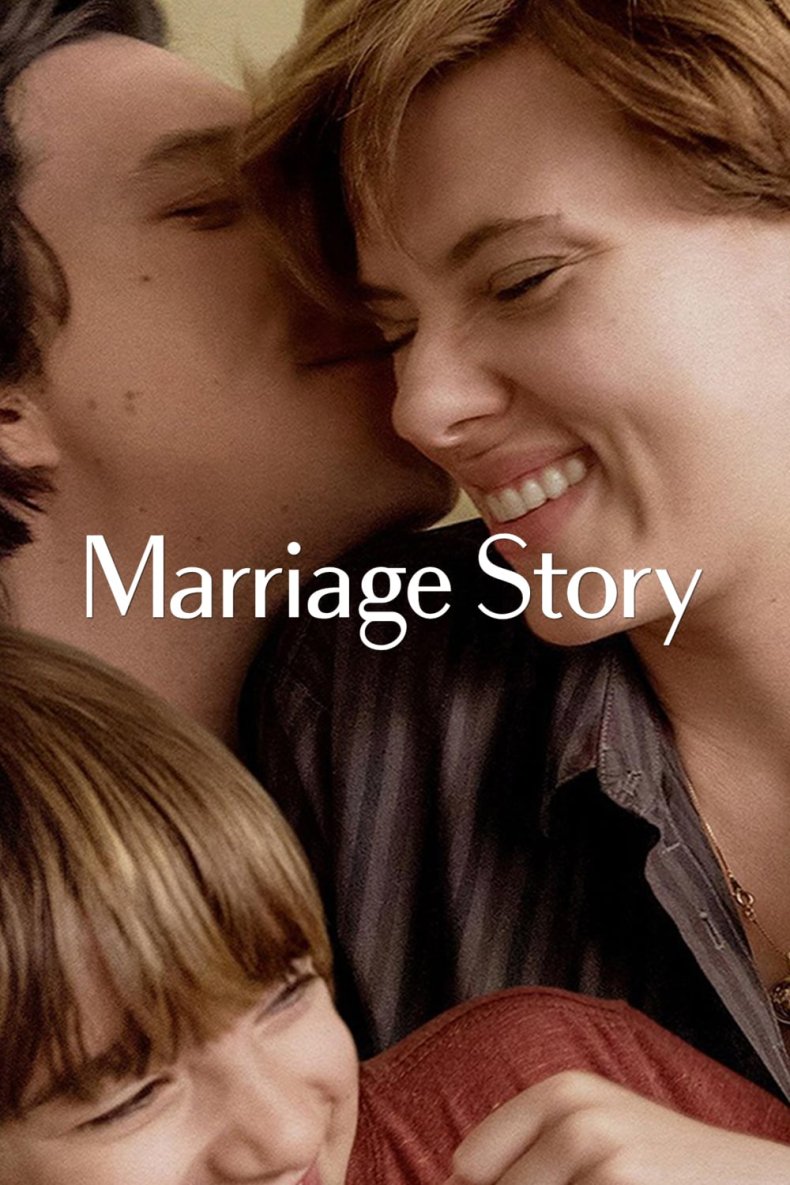 50 First Dates
12A ‧ 2004 ‧ Romance/Rom-com ‧ 1h 39m
Lucy (Drew Barrymore) suffers from short-term memory loss, meaning Henry (Adam Sandler) must continually win her affections in this popular romantic comedy.
Rotten Tomatoes' critic consensus reads: "Gross-out humor overwhelms the easy chemistry between Adam Sandler and Drew Barrymore, who bring some energy and yucks to this tale of a girl with short-term memory loss and the guy who tries to get her to love him."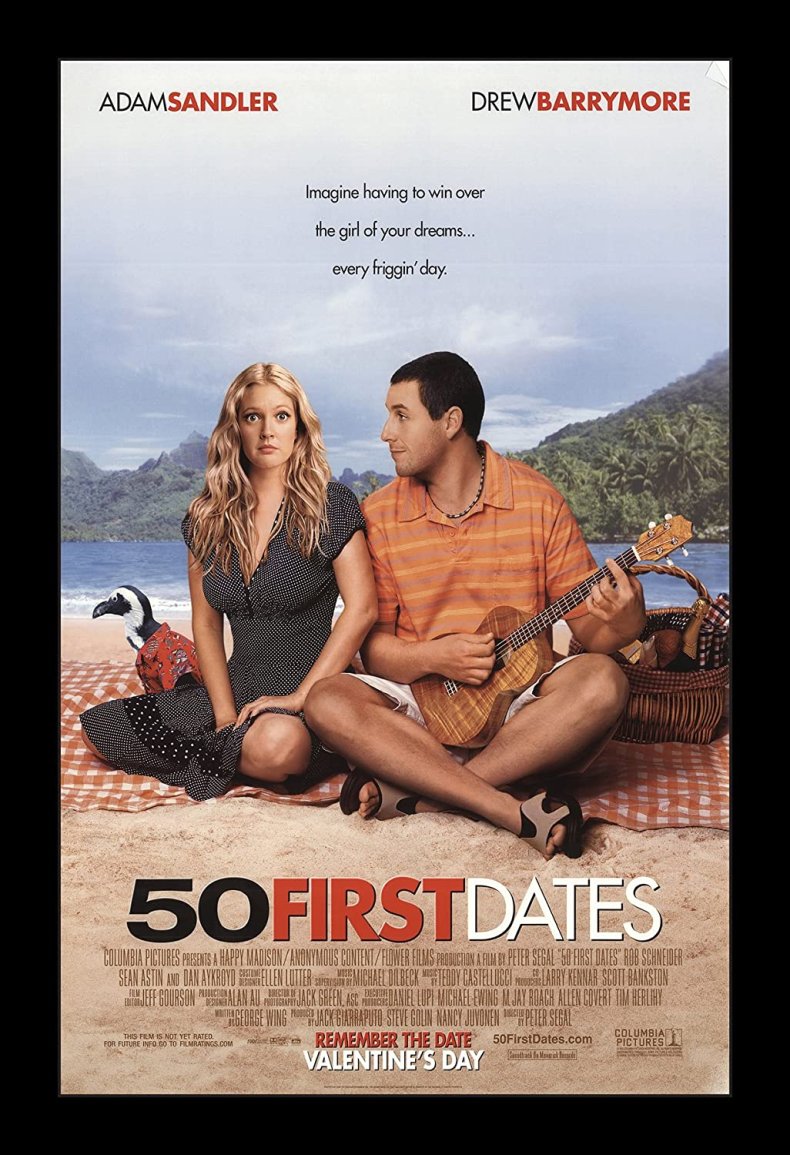 The Kissing Booth
12 ‧ 2018 ‧ Romance ‧ 1h 45m
A girl's first kiss leads to a forbidden romance with the dreamiest boy in high school, which risks her relationship with her best friend.
Streaming site Netflix claimed this was the service's most re-watched movie of 2018.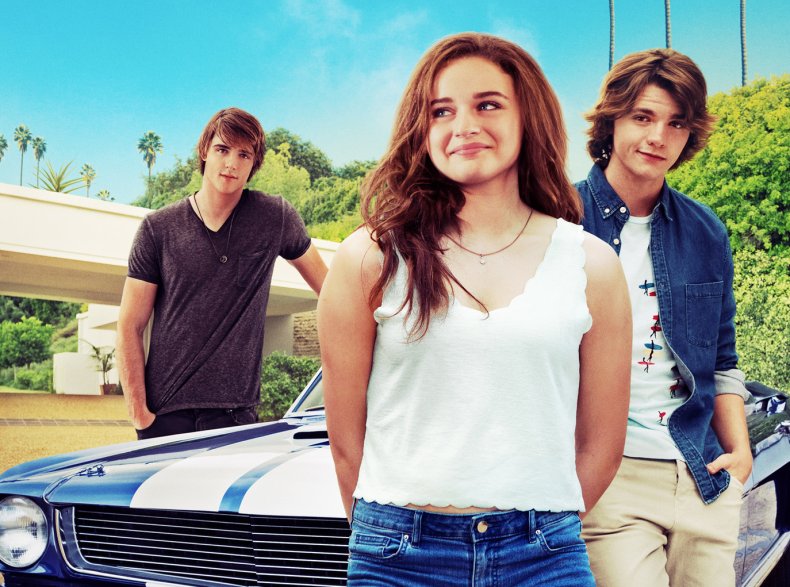 Howards End
PG ‧ 1992 ‧ Romance/Drama ‧ 2h 23m
Based on the classic E.M. Forster novel, this movie explores romance among different classes in early 20th century England.
Rotten Tomatoes' critic consensus reads: "A superbly-mounted adaptation of E.M. Forster's tale of British class tension, with exceptional performances all around, Howards End ranks among the best of Merchant-Ivory's work."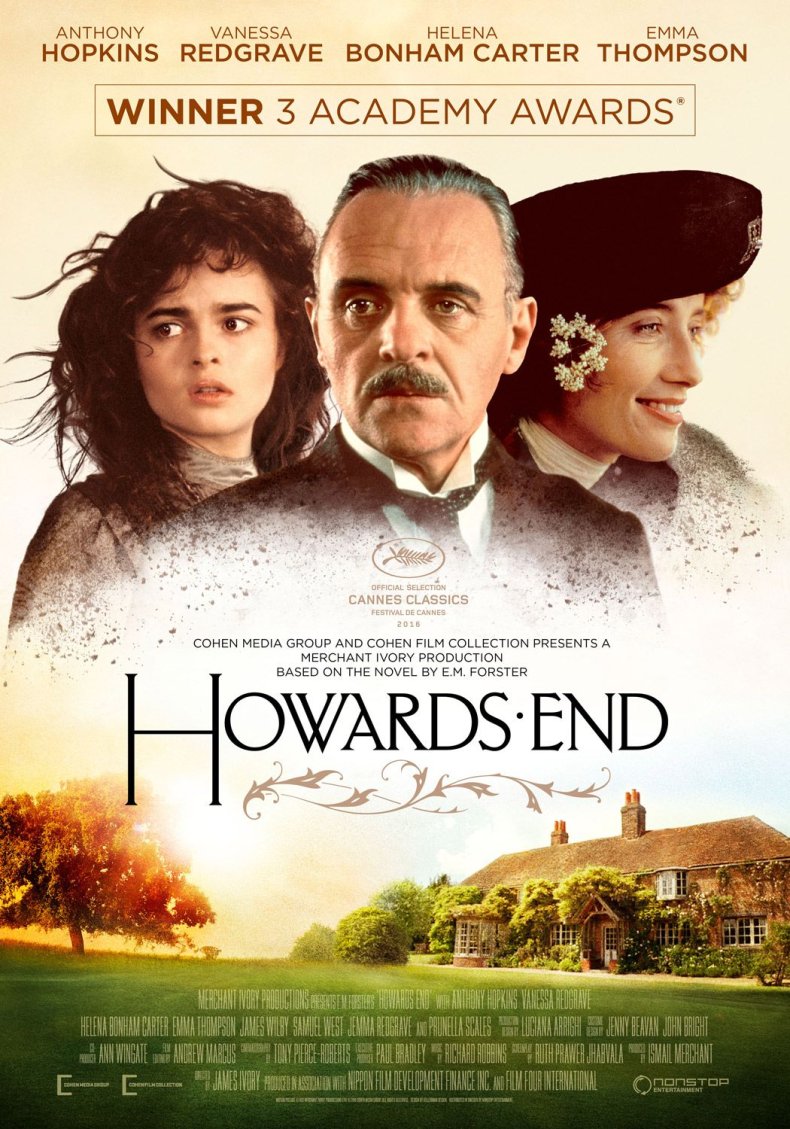 Effie Gray
12A ‧ 2014 ‧ Romance/Drama ‧ 1h 48m
A love triangle forms between an elderly Victorian art critic, his teenage bride Effie Gray (Dakota Fanning) and a young painter.
Rotten Tomatoes' critic consensus reads: "Effie Gray benefits from its strong cast, elevating a period drama that doesn't strike quite as many narrative sparks as it could."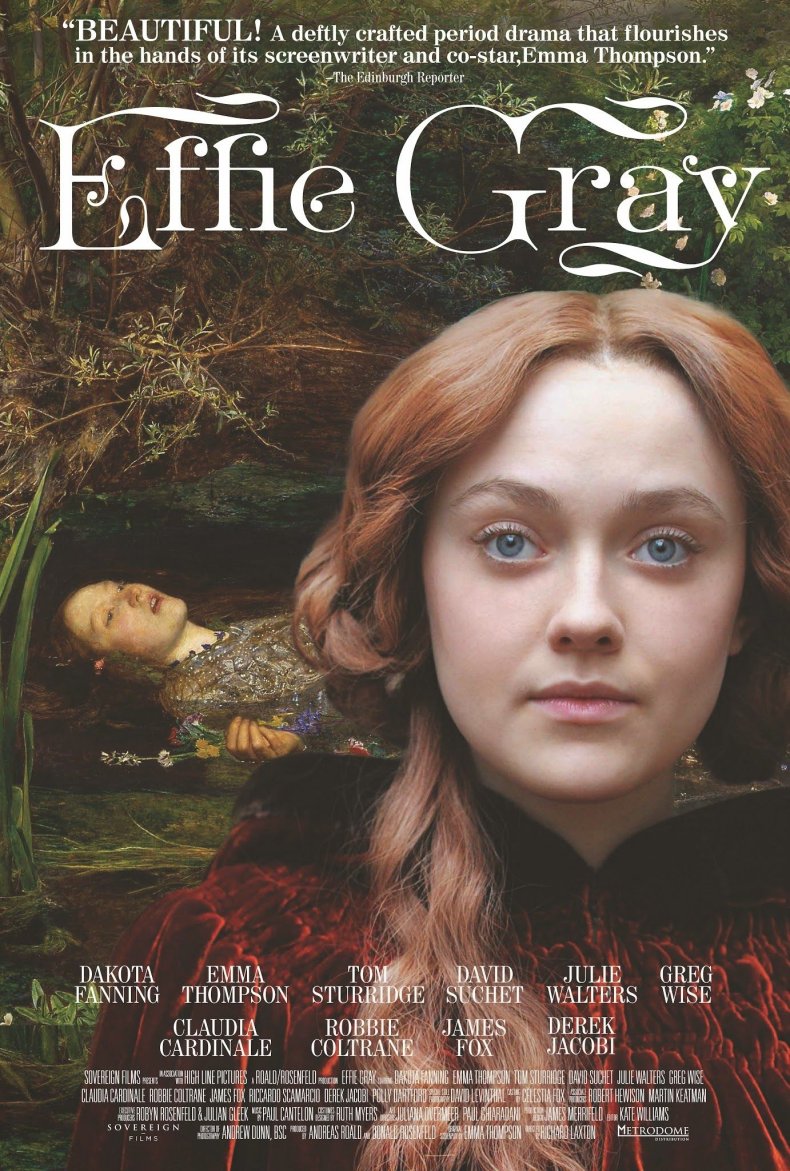 Mystic Pizza
15 ‧ 1988 ‧ Romance/Comedy ‧ 1h 45m
A trio of teen girls encounters romantic crises while working in a pizza parlor in this coming-of-age drama.
Rotten Tomatoes' critic consensus reads: "Mystic Pizza is like its namesake food: it's cheesy, topped with romance, and rises to the occasion."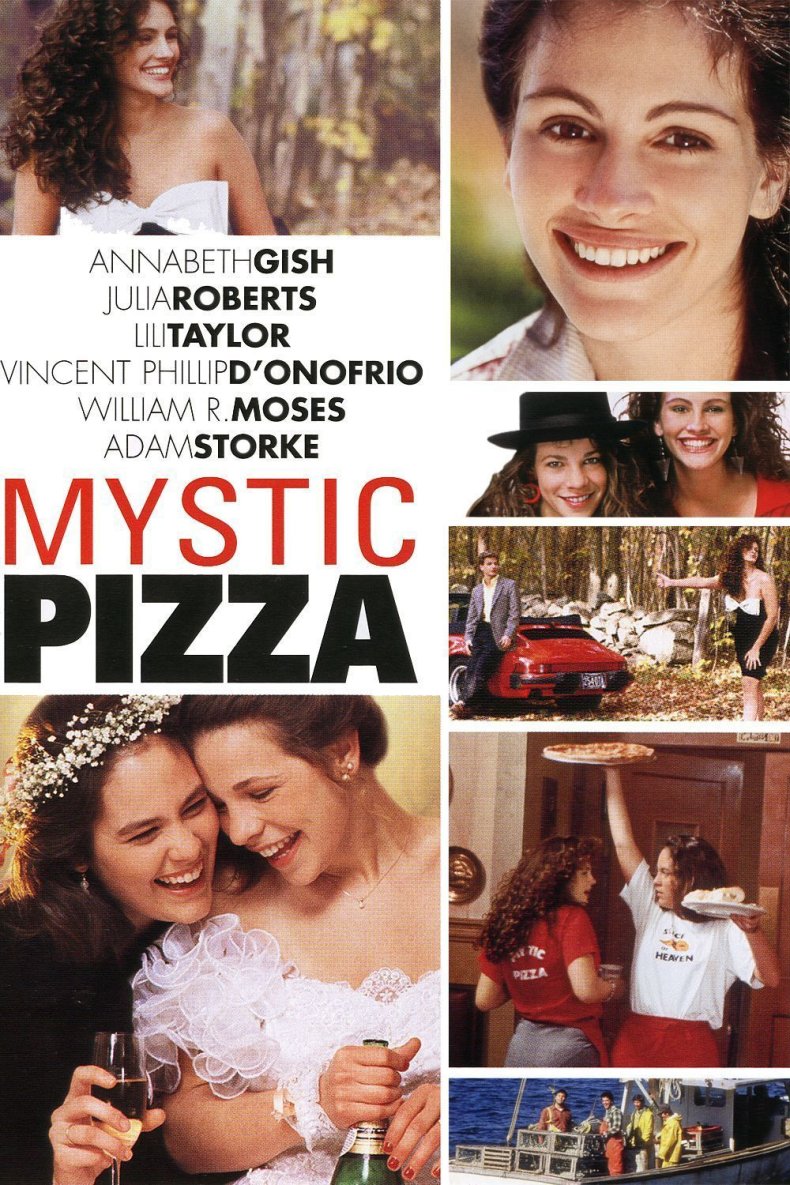 Runaway Bride
PG ‧ 1999 ‧ Romance/Road ‧ 1h 56m
Journalist (Richard Gere) falls for a commitment-phobic bride (Julia Roberts) who has jilted three men at the altar.
Despite Roberts winning a People's Choice Award for Favorite Movie Actress for her role in this screwball romantic comedy, Rotten Tomatoes' critic consensus reads: "Cliche story with lack of chemistry between Richard Gere and Julia Roberts."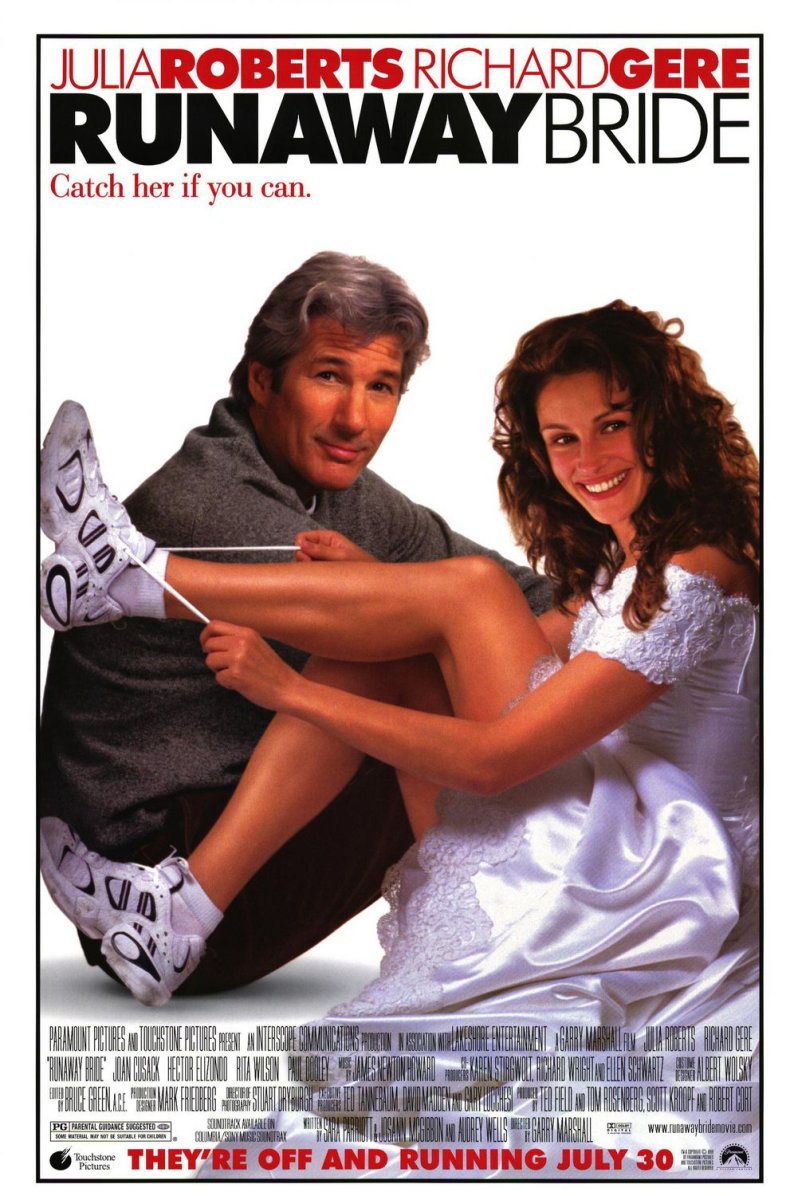 Loving
12 ‧ 2016 ‧ Drama/Romance ‧ 2h 3m
A couple's (Joel Edgerton, Ruth Negga) interracial marriage triggers a civil case that travels to the U.S. Supreme Court.
Rotten Tomatoes' critic consensus reads: "Loving takes an understated approach to telling a painful—and still relevant—real-life tale, with sensitive performances breathing additional life into a superlative historical drama."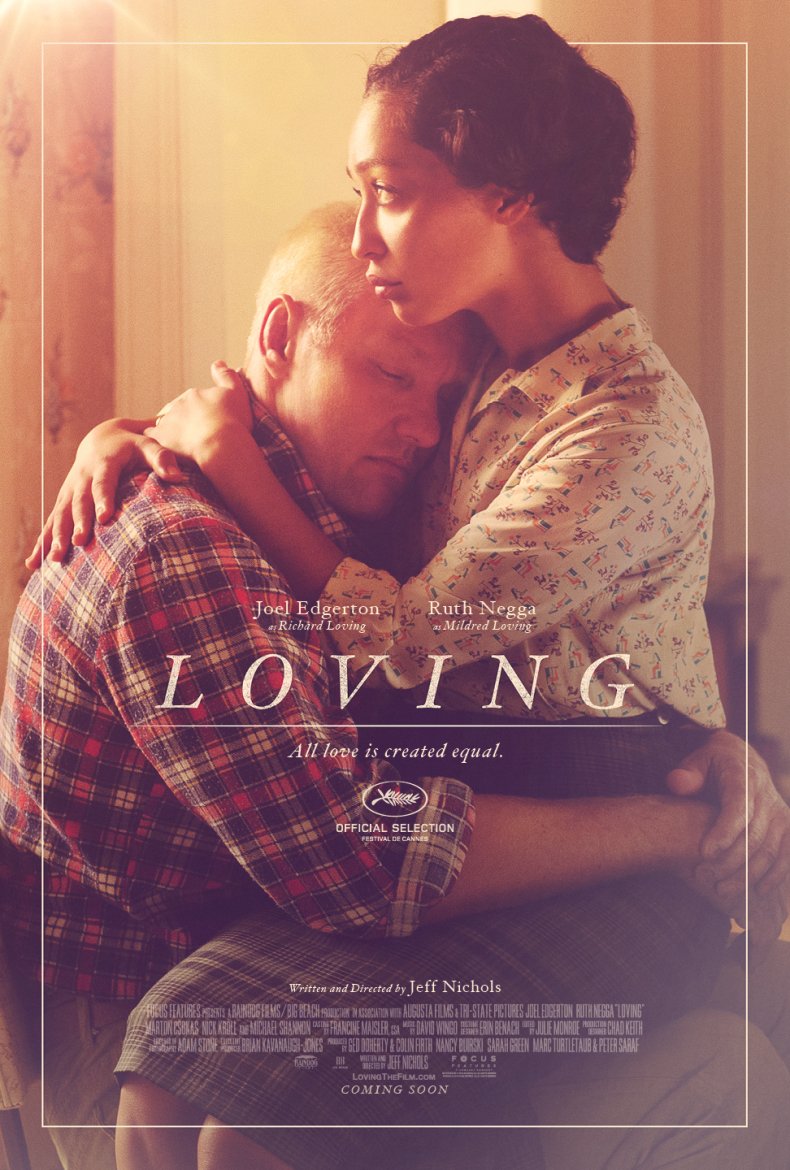 The Theory of Everything
12A ‧ 2014 ‧ Romance/Drama ‧ 2h 4m
While his work revolutionises physics Stephen Hawking's (Eddie Redmayne) body is ravaged by ALS, becomes ever-more reliant upon his wife Jane (Felicity Jones).
This movie reportedly made Stephen Hawking cry and Rotten Tomatoes' critical consensus reads: "Part biopic, part love story, The Theory of Everything rises on James Marsh's polished direction and the strength of its two leads."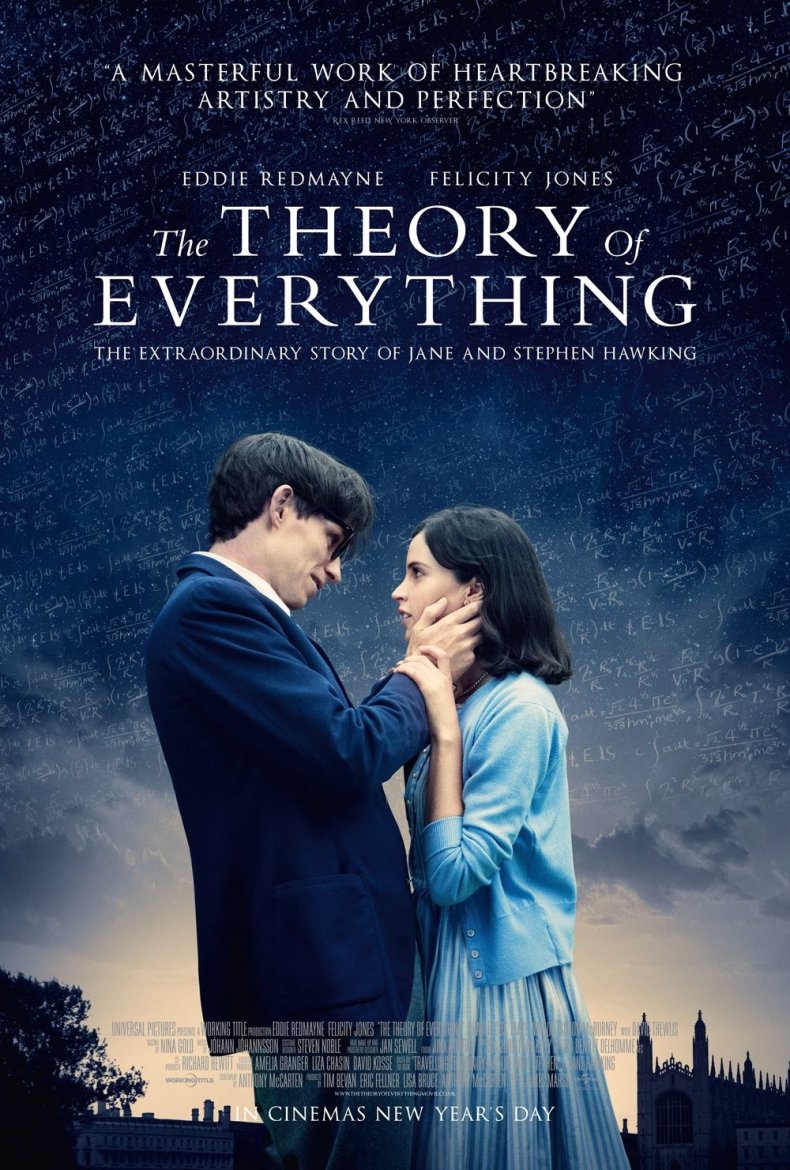 What's Eating Gilbert Grape
12A ‧ 1993 ‧ Drama/Romance ‧ 2h 8m
A boy (Johnny Depp) in the rural U.S. is torn between taking care of his brother (Leonardo DiCaprio) and a new romantic interest (Juliette Lewis).
Rotten Tomatoes' critical consensus reads: "[The movie is] sentimental and somewhat predictable, but those are small complaints, given the tender atmosphere and moving performances at the heart of What's Eating Gilbert Grape."