The partner of a British billionaire's son was charged with manslaughter by negligence in Belize in connection with the death of a police superintendent.
The body of Henry Jemmott was found floating in waters off San Pedro, Belize, with a single gunshot wound to his head, on Friday morning, local media reported.
The 42-year-old father of five was reportedly drinking on a pier on Thursday evening with Jasmine Hartin, 38, the partner of Andrew Ashcroft. She had allegedly been playing around with Jemmott's gun, while the pair were drinking, when the officer was fatally shot, police believe.
Andrew Ashcroft is the youngest son of former British Conservative Party deputy chairman Lord Michael Ashcroft, who also holds Belizean citizenship.
Hartin was reportedly found by a security guard "deeply distressed and shaking" with blood on her hands, arms and clothing. Jemmott's service gun was also found at the scene, local media reported.
"Upon investigating, police found the female on a pier and she had what appeared to be blood on her arms and on her clothing," police chief Chester Williams told reporters at a press conference, as reported by Belize's Channel 5 News. "And inside the waters, right near the pier, police recovered the lifeless body of Mister Jemmott, with one apparent gunshot wound behind the right ear."
The 38-year-old is believed to have been alone with Jemmott in the coastal resort town after the island's midnight curfew.
"We have to look at every possibility […] We have to look at the investigation with an open mind, but so far we have not had any indication to suggest that there was any third actor," Williams added.
The police chief said that the pair were known to be friends and had been drinking for a couple of hours before the incident.
He also noted that the post-mortem revealed Jemmott's injury was not consistent with suicide and confirmed "the manner of death [was] homicide."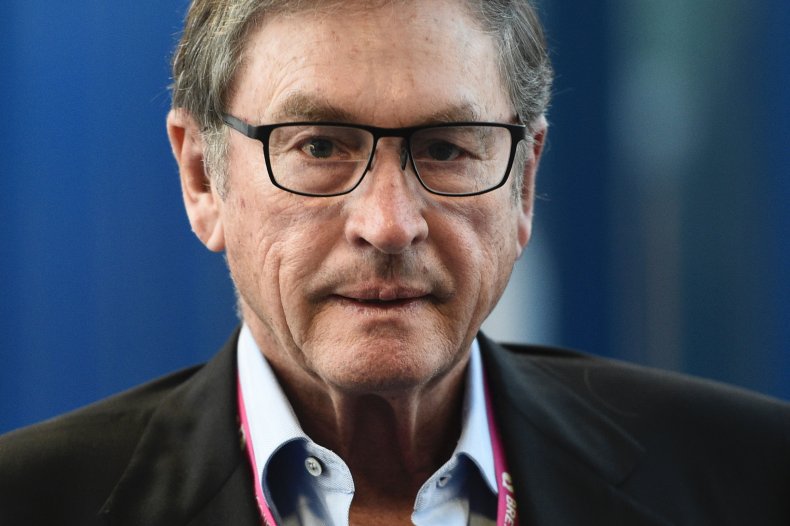 Hartin is said to have initially told police officers at the scene in the early hours of Friday that the shot had come from a passing boat, The Timesreported.
She later reportedly told police she was giving Jemmott a shoulder massage when he asked her to pass him his gun. The pistol had no safety mechanism and somehow fired and shot the officer in the back of the head before he fell on Hartin and she pushed him off and into the sea, still according to The Times.
Hartin has been detained in a police cell since the shooting and has instructed Godfrey Smith, Belize's former attorney general, to be her counsel.
On Monday, she was arraigned in the San Pedro Magistrate Court and charged with manslaughter by negligence.
"Bail has been denied. We appeal to the Supreme Court, as is normal," Smith said outside the court on Monday, as reported by 7 News Belize.
Cherry Jemmott, the deceased's sister, who is also a police officer, told the outlet her brother "had a gunshot behind his ear like an assassination."
Hartin and husband Ashcroft have lived in Belize for many years and are powerful figures locally.
The couple recently opened a luxury resort together, close to where the shooting occurred.
Reports vary in the possible sentencing Hartin faces, with some speculating she could face a jail term of up to 10 years if convicted of manslaughter, while others believe a prison sentence will be highly unlikely.